Chapter 13 Legal Representation When You Need It Most
New Hyde Park Chapter 13 Bankruptcy Lawyer
Chapter 13 bankruptcy is a debt repayment plan that allows you to pay back your debts over three to five years. It is a good option for those with a regular income who want to keep their property.
If you've fallen behind on your mortgage, a Chapter 13 bankruptcy can stop foreclosure. It can also help you keep your car and possibly even lower its payments.
In some cases, you might even qualify for a plan in which you only need to pay a percentage of your debt but still retain ownership of all your assets, including your home and car. Even if you owe past parking tickets and have lost your driver's license, a Chapter 13 proceeding can qualify you to have your license reinstated.
But to take advantage of all the benefits of a Chapter 13 bankruptcy, you need an experienced bankruptcy lawyer. Our bankruptcy attorney in New Hyde Park has a solid record of successfully handling Chapter 13 proceedings for our clients. We can help you pursue a positive outcome.
Request a free initial consultation with our New Hyde Park bankruptcy attorney by contacting us at (516) 550-5467. We also serve clients in Nassau County, Queens, Brooklyn, Long Island, and the Tri-State area.
Qualifying for Chapter 13 Bankruptcy
Chapter 13 Proceedings
The process begins with credit counseling within 180 days before filing the bankruptcy. After this, you'll submit your petition to the bankruptcy court, along with detailed information about your debts, income, property, and financial transactions in the recent past.
An automatic stay comes into effect upon filing, preventing creditors from collecting debts. This will stop any foreclosures, wage garnishments, repossessions, lawsuits, or other harassment by your creditors. You will then present your proposed payment plan to the bankruptcy trustee at a meeting of creditors who may accept the plan, object to it, or propose modifications.
We can help you create a repayment plan. However, the court must approve your plan.
The court will determine whether you have proposed this plan in good faith and that the amount your unsecured creditors will receive is not less than you would have paid with a Chapter 7 filing. Also, your payments must maximize all your disposable income, which means all your income that does not go toward your support and maintenance.
Your repayment plan begins after you and the court approve it. It's crucial to make these payments timely, as failure to do so can result in the dismissal of your case or conversion to Chapter 7 bankruptcy.
Upon completion of your repayment plan, any remaining dischargeable debt will be erased, marking the end of your Chapter 13 bankruptcy.
It's a complex process, but with our experienced bankruptcy lawyer by your side, you can have confidence that your case will be handled with the utmost care and professionalism.
Learn more about how we can help by contacting John Lehr, P.C., at (516) 550-5467 today.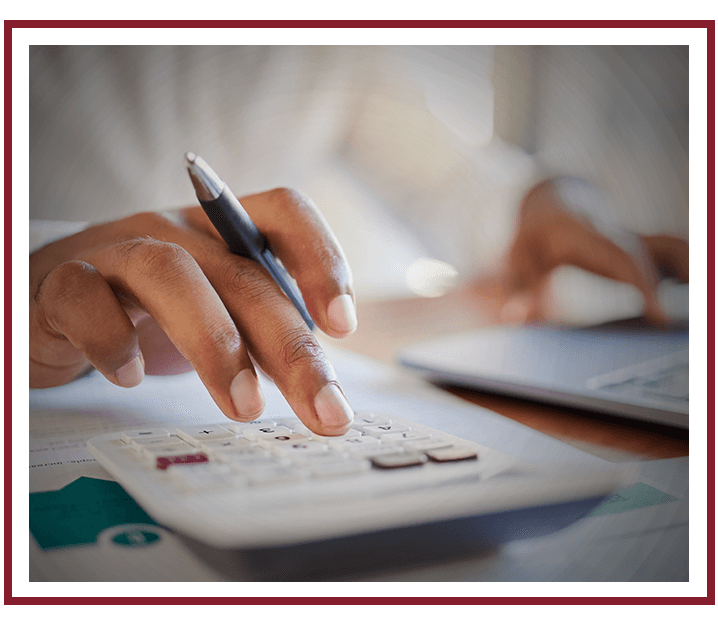 Real Stories From Real People
What Our Clients Say About Working With Us
"He is a very competent and capable attorney."

I retained John Lehr as co-counsel in connection with a Chapter 11 bankruptcy proceeding. He is a very competent and capable attorney.

- William Cortellessa

"I would strongly advise hiring this attorney."

I thank God for someone like John. He is an amazing attorney. I had a judgment against me and he gave me a free consultation. He told me exactly what I needed to do. A lot of great advice.

- Mike

"We can only thank him from the bottom of our hearts."

I'm advising you if anybody going through a bad situation in bankruptcy please consult him cause we can only thank him from the bottom of our hearts.

- Bobby

"He gave me such peace of mind through my turbulent time."

I would call John Lehr at least 5 times a day. He was patient, and very professional in handling my inquiries with ease and clarity. He gave me such peace of mind through my turbulent time. I have referred him to many people because I feel he is such a strong, caring, and professional lawyer.

- Mike

"He exceeded all expectations and met all the deadlines I had requested of him."

Mr. Lehr was punctual and professional. He exceeded all expectations and met all the deadlines I had requested of him. He was able to explain the steps that would be taken in a clear and concise manner that was easily understandable. I would hire again.

- Eric

"Not only was he able to defend our financial rights, his calm and empathetic demeanor offered emotional succor to myself and those I care about most."

He was extremely professional and promptly responded to all of our concerns. My wife and I are eternally grateful for his service and I hereby recommend Mr. Lehr without reservation.

- John

"I highly recommend giving John a call whether you have an individual bankruptcy case or a complex corporate matter."

I consulted with John on a complex matter, and he took the time to review the entire docket, asked very relevant questions to indicate he had a good grasp on the case, and gave me very practical solutions on dealing with the matter.

- Neil

"I would gladly and highly recommend John Lehr every time!"

I was very pleased with Attorney John Lehr's professionalism, courteousy, and how organized and fast he worked on my case.

- John