Bankruptcy Take Your First Step To Becoming Debt-Free
Your Partner in Debt Relief
With our history of debt relief success, we can find an option that will meet your needs and get you back on track. Get in touch our team today: (516) 550-5467.

Filing for Bankruptcy in New Hyde Park
Providing Legal Help in Nassau County, Queens, Brooklyn, the Tri-state area, and Long Island
Facing financial difficulties can be overwhelming and stressful, especially when it comes to dealing with debt. If you are a New Hyde Park resident struggling to make ends meet, filing for bankruptcy may be an option to consider. At John Lehr, P.C., we understand that facing financial struggles can be overwhelming, which is why our team of experienced attorneys is here to provide compassionate support and guidance. Our goal is to help alleviate your stress and provide personalized solutions for your unique situation.
Schedule your initial consultation by calling us at (516) 550-5467 or filling out our online form.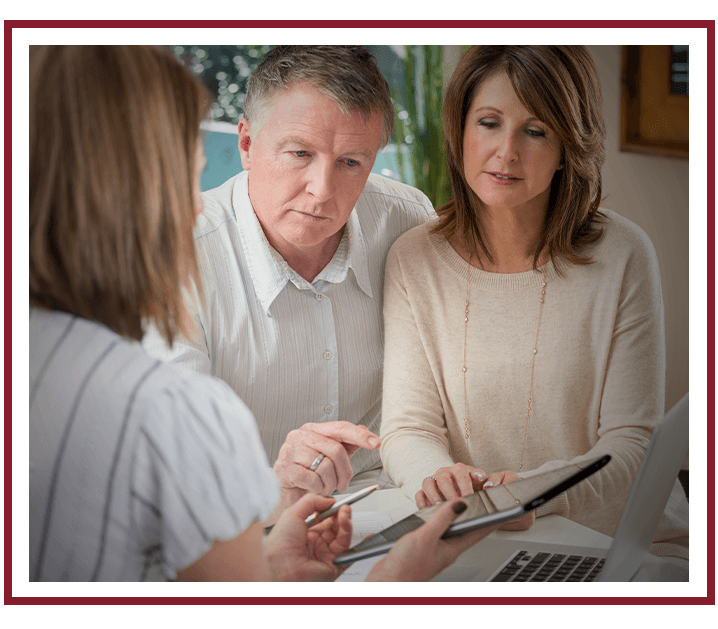 Our Bankruptcy Services
Bankruptcy is a legal process that allows individuals or businesses to declare that they are unable to pay their debts. It is meant to provide relief and a fresh start for those burdened with overwhelming debt.
Turn to our firm when you need help with the following:
Chapter 7
Chapter 7 bankruptcy, also known as liquidation bankruptcy, involves selling off non-exempt assets to pay off creditors. This type of bankruptcy is typically used by individuals with little or no income and a significant amount of unsecured debt. It can relieve credit card debt, medical bills, and personal loans.
Chapter 11
Chapter 11 bankruptcy is a form of bankruptcy that is primarily used by businesses, but it can also be utilized by individuals facing financial difficulties. It allows the debtor to reorganize their finances and create a plan to repay creditors over time. This process can provide relief from overwhelming debt and give individuals a chance to get back on track financially.
Chapter 13
Chapter 13 bankruptcy, also known as reorganization bankruptcy, involves creating a repayment plan to pay off creditors over a period of three to five years. This type of bankruptcy is typically used by individuals with a steady income who can make monthly payments toward their debts. It can relieve mortgage arrears, car loans, and other secured debts.
Foreclosure Defense
Foreclosure can be a daunting and overwhelming experience. Our attorney has a comprehensive understanding of foreclosure law and the complexities involved in defending against it. We will tirelessly protect your rights and explore all possible avenues for saving your home.
How We Can Help
Compassionate Reliable Legal Care
Steps to File for Bankruptcy
To file for bankruptcy in New Hyde Park, you will need to follow these steps:
Attend credit counseling: Before filing for bankruptcy, you must complete a credit counseling course from an approved agency within 180 days of your filing date.
Complete bankruptcy forms: You will need to fill out a series of bankruptcy forms, including a petition, schedules of assets and liabilities, and a list of creditors.
File the forms: Once you have completed them, you must file them with the Bankruptcy Court in Central Islip.
Attend a meeting of creditors: Within 20-40 days of filing your bankruptcy forms, you will need to attend a meeting of creditors. The bankruptcy trustee oversees this meeting and allows your creditors to ask questions about your financial situation.
Complete credit counseling course: After filing for bankruptcy, you must complete a second credit counseling course within 60 days.
Receive a discharge: If everything goes as planned, you will receive a discharge of your debts within 60-90 days of meeting creditors.
Call Us for a Consultation
Filing for bankruptcy can be a complex and overwhelming process. It's important to seek legal assistance from a reputable bankruptcy attorney in New Hyde Park who can guide you through each step and protect your rights. We also represent clients in Nassau County, Queens, Brooklyn, and Long Island.
For your free initial consultation, call us at (516) 550-5467 or complete our online form today.
Why Choose John Lehr, P.C.?
Personalized Service and Attention

We offer personalized strategies and results for every client.

Free Consultations Available

Get started on your filing with a free consultation today.

Virtual Consultation Available

With virtual consultations, it's easier than ever to get started.

Payment Plans Provided

Get the support you need with flexible payment plan options.